Our design and construction landscaping service ensures smooth delivery and exceptional results, without the stress of handling multiple services and trades. Make the most of your outdoor space and turn ideas into reality with our team of experts.
A SEAMLESS DESIGN + CONSTRUCT PROCESS
We visit you to understand your property and what you want from your outdoor space
We discuss your budget and confirm your project scope
We present your concept design, and make changes as needed
You receive an overall investment estimate
We manage council approvals
We confirm your final investment
We manage all elements of construction with ongoing on-site consultation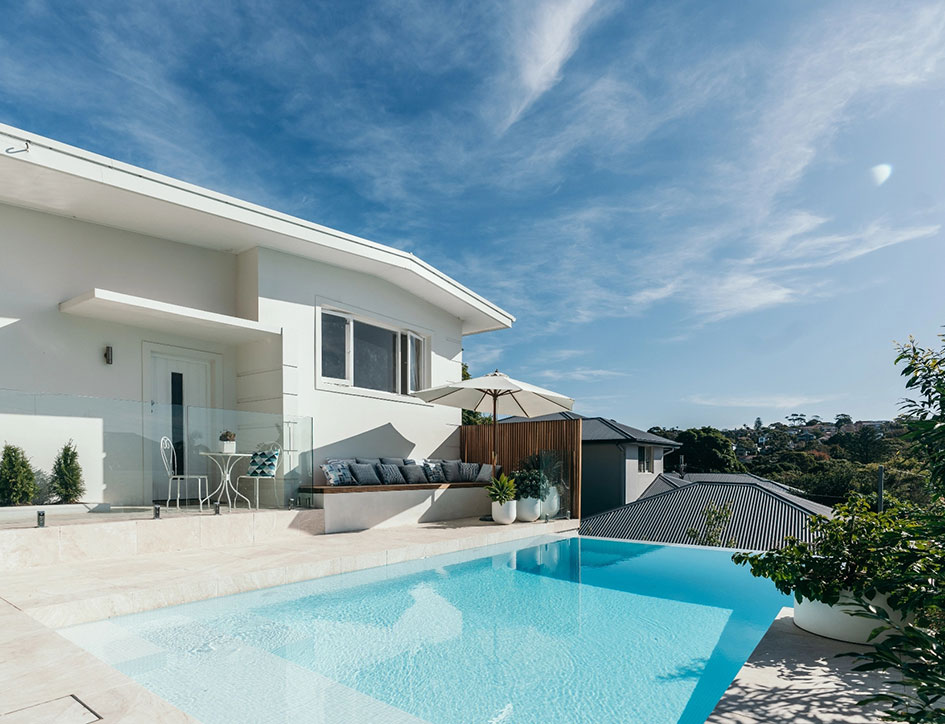 WHY DESIGN + CONSTRUCT?
Your garden and outdoor living areas play a key role in the enjoyment and value of your home.
When planning a major outdoor renovation, you may wonder where to start. Creative design and meticulous construction are vital to ensuring everything comes together for the perfect outcome.
Some landscape architects complete the design work and then tender your project out for the construction stage, while also charging a management fee. It is often then left to you to navigate in between and ensure that your project is kept on budget without compromising on scope.
At Lone Pine we are much more than landscape architects. When you work with us you benefit from end-to-end garden design and construction, ensuring a seamless experience and flawless finish with clear time frames and deliverables.
We value transparency, communication and detail. Plus, we're accountable to you at every stage from start to finish, so you can be confident of getting the best outcome from both design and workmanship.
We're focused on making sure you love being outdoors.
Lone Pine Landscapes transformed our backyard into a space that we can enjoy with our family and friends for years to come. From concept to completion, LPL took our ideas and transformed them into reality.
EM AND HENRY ERRATT
Ready to transform your outdoor space? Contact us for a complimentary consultation.